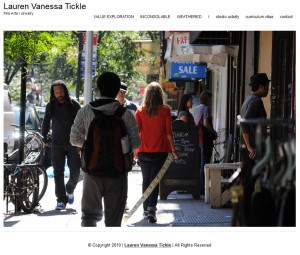 http://www.laurentickle.com/
This is a site I helped Lauren create a couple months ago. I just visited it to check on her recent Studio Activity and thought it would be good site to share.
Lauren received a Bachelors of Fine Arts in Art Design and Education from the Pratt Institute and her Master of Fine Arts in Jewelry and Metalsmithing from the Rhode Island School of Design.  She is continuing her focus on art down in NYC.
She wanted a "clean and simple" website to showcase some of her work, update people on studio activity, and show her curriculum vitae.
I appreciate people that focus their attention on art.  Keep up the good work Lauren.